Short Sale Process Las Vegas – Short Sale Help – RE/MAX Realtor
Short Sale Process Las Vegas Free Attorney
Short sale process Las Vegas if you owe more than your home or investment property is worth and can no longer afford the payments.
Bob and Diana with RE/MAX Realtor Ratliff Realty Group with RE/MAX Realtor can short sale help!
Your bank does not want to foreclose on your property but they most certainly will if you do not seek short sale help by providing them with a better alternative.
Discover Your Options / No Cost Short Sale!
Ratliff Realty Group RE/MAX Realtor have put together a report that explains in very simple terms, some of the best alternatives to foreclosure (including programs offered here in Nevada that may not be offered in other states).
You will read how to avoid foreclosure and deficiency judgments, info about loan modifications and what a short sale process Las Vegas.
Here are the important facts you need to know Short Sale Process Las Vegas:
You can sell your home or investment property for less than you owe the bank and still owe them nothing.
You can often sell your home or investment property at absolutely zero cost to you.
You may qualify for $30,000.00 cash moving-allowance through the Governments HAFA program.
You can eliminate the stress of living in a home worth far less than the existing mortgage and understand what it takes to qualify for a short sale process Las Vegas.
What's A Short Sale?
Short Sale (also known as a "short pay-off" or "pre-foreclosure workout").
In real estate an agreement with your lender to accept less from your home sale.
Than the amount you owe on the loan.
In a lender-approved short sale, your lender releases you from the mortgage, thereby preventing foreclosure.
Why Would My Lender Accept Less Than Is Owed?
Knowing why and how much your lender does not want to foreclose on your home is crucial to the negotiating process.
It's often times much more expensive for the lender to modify your loan than it is to simply foreclose on you and sell it, or accept a short offer and pay all the associated sales costs.
Of course your lender would prefer that you stay in your home and continue making payments but selling it and getting the "bad asset" off their books is frequently their next favorite choice.
Many lenders will negotiate short sale terms quite favorable to you, oftentimes allowing you to walk away for free and with zero delinquency judgments.
A successful "no cost" short sale with zero deficiency judgments looming in your future can be possible if you work with an RE/MAX Realtor short sale process Las Vegas expert team to get it done.
Will I Qualify For A Short Sale?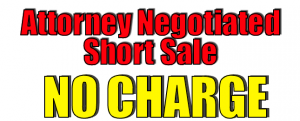 It used to be that lenders would not even consider a loan modification or short sale if your payments were current, but not anymore.
Realizing that other factors contribute to a potential default, many lenders are eager to head off future problems at the pass.
A hardship is one of the most critical components to the short sale process but it can be defined in many different ways. RE/MAX Realtor can assist you with what qualifies as a hardship.
Why Give Away Information Free?
We know the value of trust. We want you to know our goal is to serve you, educate you and assist you in handling all the complexities of your situation in today's real estate market.
We offer you free short sale help information so you will see us keep our promises.
Short sale help, we inform you so that you contact us when you are ready for the next step.
We provide you vital information about your transaction with the hope you will use our services when you are ready.
That's why being a RE/MAX Realtor short sale specialist is so rewarding. Simply put, our best home sellers are always our educated clients.
Get started now…and let RE/MAX Realtor show you all your options to avoid foreclosure. Attorney Negotiated No Charge to YOU!
We've shared much of our special expertise here on our web site. You're invited to read and learn.
When you have a question – or when you are ready for a Know Your Options consultation – we are standing by.
We know from experience, the more knowledge we share with you, the easier it is for all of us to get the job done quickly – and get it done right.
Is The short sale help for me? Some important issues to consider when deciding whether to short sale your home or allow it to go into foreclosure are:
1. Whether or Not You Qualify for Short Sale Help
2. Federal Tax Liabilities Resulting from a Short Sale / Foreclosure
3. The Impact on Your Credit Rating
4. The Effect on Your Life and Finances Due to Resulting Deficiency Judgments
5. Whether or Not Collection Efforts by Your Lender will Cease or Continue for 10+ Years; and
6. The Estimated Waiting Period Before Being Able to Purchase Another Home
We feel that you should seriously consider a short sale as an option if:
1. Most of your debt is your mortgage debt. In other words, you do not have any other substantial credit card or other type of debt.
If you are burdened with other debt also, it may be best to consider filing for bankruptcy and doing a short sale. (Note: Bankruptcy does not erase the record of a foreclosure from your credit report.)
2. The fair market value of your home or property is substantially less than the principal balance owed on your mortgage.
Remember that according to historical data from the last 50+ years, your property will most likely not appreciate, overall, more than 3-5% per year.
Loan Modifications and Short Sales
If you are planning to do a short sale, which is often your best Las Vegas short sale attorney help option, do not do a loan modification.
Usually, a loan modification takes so long, that by the time you realize a loan modification will not work, there is often no time left to go through the short sale process Las Vegas.
Ratliff Realty Group RE/MAX Realtor
Short Sale Process Las Vegas
When buying or selling Las Vegas homes…
Contact an experienced Realtor!
Bob and Diana
Robert Ratliff RE/MAX Reliance Las Vegas
702-508-8262
3700 S Hualapai Way #201
Las Vegas
,
NV
89147
Monday, Tuesday, Wednesday, Thursday, Friday
9:00 am – 5:00 pm
Short Sale Process Las Vegas