While Ranch Style homes for sale originated in the United States in the 1930s, their unique appeal lies in their simplicity, open floor plans, and horizontal layout, which have continued to attract homeowners even in today's modern real estate market.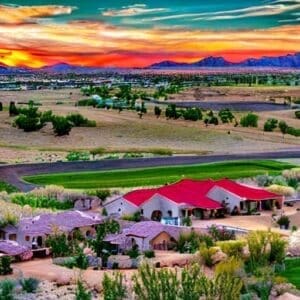 The ranch house, also known as a one-story house or single-level house, embodies a design aesthetic that is both functional and timeless.
Discover the unique charm of Ranch Style homes for sale, characterized by their single-story construction, open floor plans, and timeless appeal.
These homes, popularized in the post-WWII housing boom, offer numerous benefits including convenience, privacy, and easier maintenance.
Explore the charm of Ranch Style homes for sale!
Uncover stunning properties for sale and find your perfect, spacious haven.
Start your home-buying journey today!
Key Takeaways
Ranch style homes originated in the United States in the 1930s and became popular in the post-World War II housing boom.
They are characterized by a horizontal layout, low-pitched roof, simplicity, and open floor plans.
Ranch style homes are often found in subdivisions or on large lots and are known for their spaciousness and convenience.
The availability of single story homes in Las Vegas is limited, with approximately 80% of homes built in recent years being two stories. However, older neighborhoods and some neighborhoods with restrictions may offer more options.
Discover Ranch Style Homes for Sale
Sorry we are experiencing system issues. Please try again.
Amidst the trend for smaller lots, single-story homes have become a rarity, making Ranch Style homes for sale a sought-after commodity.
Explore the allure and value of Ranch Style homes for sale style living in the tranquil Savona Community, Las Vegas.
The Unique Appeal of Ranch Style Homes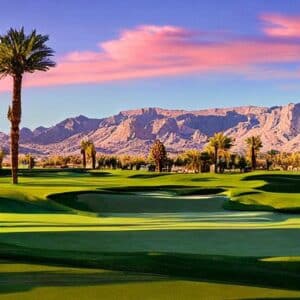 The ranch house's design is centered around the concept of unpretentious living.
Its single-story structure eliminates the need for staircases, creating an environment that is accessible to people of all ages and mobility levels.
This feature is especially attractive to those desiring a home that can adapt to their changing needs over time.
In addition, the open floor plan of a ranch house encourages a sense of community within the home, promoting easy interaction between rooms and an effortless flow of movement.
The horizontal layout also allows for a stronger connection with the outdoors, often incorporating sliding glass doors or large windows that open onto a patio or backyard.
The enduring popularity of the ranch style home lies in its ability to combine simplicity, functionality, and a connection to nature.
Key Features to Look for in Ranch Style Homes
When purchasing a Ranch Style homes for sale, there are several key features to consider to ensure the home meets your specific needs and preferences.
As an open-plan house, the ranch-style design offers a seamless flow between living spaces, creating a welcoming and inclusive environment.
These homes are recognized for their accessibility, convenience, and the sense of freedom they provide, largely due to their one-level layout.
Key elements to look for in a ranch style home include:
**Single-Story Layout:** Ranch Style homes for sale are synonymous with single-story living.
This feature enhances accessibility, making these homes a perfect choice for those seeking easy navigation.
**Open Floor Plan:** The defining characteristic of a Ranch Style homes for sale is the open-plan house design, which encourages sociability and a modern lifestyle.
**Outdoor Connection:** Most ranch homes integrate outdoor spaces, often featuring large windows or sliding doors that lead to a patio or backyard.
In essence, a ranch style home provides the convenience of a single-story house while encapsulating the modern desire for an open, social living space.
Its one-level house design makes it a popular choice among diverse homebuyers.
Evaluating the Market for Ranch Style Homes
The current real estate market presents a varied landscape for prospective buyers of ranch style homes, necessitating a comprehensive evaluation to identify potential opportunities and challenges.
Ranch Style homes for sale, often characterized as a ground-floor house, provide unique advantages such as easy accessibility, open floor plans, and often, larger outdoor spaces.
Being aware of the market conditions for these homes is crucial.
In some regions, the demand for ranch style homes outpaces the supply, leading to competitive pricing and shorter listing durations.
This is particularly true in areas where the land is at a premium, and developers are opting for multi-story dwellings to maximize space.
In less densely populated regions, you might find a surplus of ranch style homes, often at enticing prices.
Understanding these market dynamics is key to making an informed decision, whether you're a first-time buyer or a seasoned investor.
It's also crucial to monitor trends, as the popularity of ranch style homes can fluctuate based on shifting buyer preferences and demographic changes.
We will provide valuable tips for buying ranch style homes, considering the current market landscape.
Tips for Buying Ranch Style Homes
Navigating the market for ranch style homes can be complex, so consider these key tips to ensure a successful purchase.
Familiarize yourself with the distinctive features of ranch style homes.
These properties are appreciated for their single-story layout, open floor plans, and sprawling design, often evoking a connection to the American West's spacious landscapes.
As part of your research, consider the following:
– **Location:** The area's amenities, accessibility, and future development plans can significantly impact your living experience and the property's potential appreciation.
– **Condition:** Ensure a thorough home inspection is conducted to identify any potential issues from the roof to the foundation.
– **Cost:** Consider the overall costs associated with the purchase, including the price, potential renovations, maintenance, and property taxes.
The process of buying a home is not a race.
Take your time to understand the market, consider your options, and do not hesitate to negotiate to secure the best deal.
Engaging a local real estate agent who specializes in ranch style homes can provide valuable insights and assistance throughout the process.
Case Studies: Successful Ranch Style Home Purchases
While there are many factors to consider when purchasing a Ranch Style homes for sale, examining the experiences of previous buyers can provide valuable insights and lessons.
One couple in Las Vegas found success by prioritizing their needs and wants.
They desired single-level living with an open floor plan and sufficient outdoor space.
Their realtor steered them towards a gated community in the northwest part of the city, where they found a ranch style home ticking all their boxes.
Another case study involves a family in Boulder City.
They were initially drawn to two-story homes but switched their focus to ranch style homes after considering the convenience and accessibility as their young children grow.
They found a neighborhood with a higher concentration of single story homes and successfully purchased a ranch style home with an attached garage and modern amenities.
Retiree in Henderson opted for a Ranch Style homes for sale for its lower maintenance requirements.
She utilized a new home rebate service, which provided a substantial rebate at closing, proving that strategic financial decisions can make ranch style homes a more affordable option.
These case studies underscore the importance of understanding personal needs, market conditions, and financial options when purchasing a ranch style home.
Frequently Asked Questions
What Is the History and Origin of Ranch Style Homes?
Ranch style homes originated in the United States around the 1930s, gaining popularity post-World War II during a housing boom.
Known for their distinctive horizontal layout, low-pitched roof, and open floor plans, these homes embody simplicity.
They are often located in subdivisions or on large lots.
The trend for such homes was largely influenced by the casual lifestyle of the western United States, which sought to merge indoor and outdoor living spaces.
Are There Any Specific Communities in Las Vegas Known for Their Ranch Style Homes?
Yes, there are several communities in Las Vegas known for their ranch style homes.
One notable example is the Savona community located in the serene northwestern region of Las Vegas.
This gated enclave consists of 64 single-family detached homes, many of which feature the distinctive open floor plan and horizontal layout of classic ranch style homes.
Other amenities include estate-sized home sites with RV access, up to four car garages, and a community clubhouse.
What Are the Benefits and Potential Drawbacks of Living in a Single Story Home?
Single story homes offer several benefits including easy accessibility, reduced maintenance, and suitability for people of all ages.
They provide a sense of privacy and convenience, eliminating the need for stairs.
They usually require larger lots and cost more to build due to increased expenses for the roof, foundation, and land.
Availability may be limited depending on the market conditions, and some neighborhoods might have restrictions on home styles.
Is There a Cost Difference Between Ranch Style Homes and Other Home Styles?
Yes, there is typically a cost difference between Ranch style homes for sale and other styles.
Ranch style homes generally require larger lots and more materials for the roof and foundation, making them more expensive to build.
Multi-story homes, while requiring less land, may have higher costs associated with structure and design complexities.
Cost can vary greatly depending on location, specific features, and market conditions.
What Type of Buyer Incentives or Rebates Are Available for Purchasing a Ranch Style Home in Las Vegas?
Buyer incentives for purchasing homes in Las Vegas can include generous rebates at closing.
New Home Rebate Las Vegas offers a rebate of up to $30,000 for new home buyers.
This can be combined with other builder incentives for maximum savings.
There is no obligation to use this service and it comes at no additional cost.
It is a beneficial program for potential buyers seeking additional financial benefits during their home purchase.
Ranch style homes for sale offer a distinctive and delightful option in the housing market.
They have a unique charm, with their practical layout and estate-sized lots.
Despite the potential higher cost, Ranch style homes provide value in terms of convenience, accessibility, and privacy.
The market for Ranch style homes for sale, especially in communities like Savona in Las Vegas, holds promising prospects for potential homebuyers.
Ranch Style homes for sale are located in the serene northwestern region of Las Vegas; Savona offers luxurious ranch homes for sale on expansive gated community home sites.
Ranch style homes for sale, also known as rambler or rancher style homes, are a type of single-story dwelling that originated in the United States in the 1930s and became popular in the post-World War II housing boom of the 1950s and 1960s.
They are characterized by a horizontal layout, with a low-pitched roof and a comprehensive, open floor plan.
Ranch style homes for sale are often associated with the suburban boom of the mid-20th century and are usually found in subdivisions or on large lots.
They are famous for their simplicity, accessibility, and open floor plans, often featuring large windows and sliding glass doors to bring the outdoors in.
If you are interested in purchasing a Ranch style homes for sale, many options are available on the market.
You can search online real estate websites to find listings in your desired location or work with a real estate agent who can help you find the perfect ranch style home to suit your needs and budget.
Savona presents a gated enclave of 64 luxurious single-family detached homes in the Northwest Las Vegas Valley.
This collection showcases ranch style homes for sale.
Architecture on estate-sized home sites with RV access.
Great room living featuring separate Casita and up to four car garages.
64 beautiful single-level homes for sale
Estate-sized home sites
3,176 up to 4,336 square feet of luxurious one story home living
12 ft. foyer ceiling & 10 ft. ceilings throughout the one story home
Eight ft. interior doors
Gourmet kitchen with granite countertops & stainless steel appliances
Two-tone interior paint with 5-inch baseboards throughout
Large covered patio
Paved stone driveways & sidewalks
Spacious one story home with a 3-car garage with optional 4-car garage & RV access
Optional detached Casita with full bath
Rinnai tankless water heaters
Granite countertops in all bathrooms
Ranch Style Homes for Sale Community Details
Las Vegas, NV 89149
County: Clark
School District: Clark County
Location: Elkhorn and Jensen
Home Type: Single Family Ranch Style Homes for Sale
Community Type:

Luxury Story Home

GPS Coordinates:

36.2915

,

-115.3058

Amenities: Gated Community Entrance
Closest Cities: Las Vegas, Henderson, Boulder City
Ranch Style Homes for Sale
The dining and great rooms are large enough for the most significant family gatherings.
The foyer flaunts a remarkable 12′ ceiling
Secondary bedrooms all feature walk-in closets
The great room is spacious and opens to the large breakfast area and kitchen, which makes it perfect for entertaining.
The sensational main bedroom is generously sized and includes a spa-like master bath.
Towering 12′ tall covered entry and 13′ soaring foyer
We have you covered by combining our marketing with RE/MAX and our "Las Vegas Real Estate Authority" website!
Up to $30,000 Buyer Rebate New Home Buyer
NewHome Buyer Rebate Las Vegas!
New home rebates Las Vegas specializes in helping buyers find ALL homes that match their EXACT criteria.
Once you find a home you want to purchase, we'll help negotiate the lowest price possible PLUS rebate you up to 1% (of the purchase price) at closing!
That's $5,000 cash back on the purchase of a $500,000 home!
Our concept is to assist buyers with their home search, help identify relevant areas/homes and answer questions along the way – without any cost, pressure, or obligation.
We realize that today's buyer does not want to be led around by an agent and have responded by developing a system that empowers our home buyers' clients with the same tools and information we use so that you are in control of the process.
Your 1% new construction cash-back rebate will be in addition to any special promotional pricing, discounts, closing credits, free options, upgrades, or any other incentives that the builder may be offering at the time of your purchase.
The best part is that our services to help you purchase a new home will not cost you a penny!
When buying or selling Las Vegas homes for sale.
Contact an experienced ranch style home for sale near me, Realtor!
Bob and Diana
Robert Ratliff RE/MAX Reliance
702-508-8262
3700 S Hualapai Way #201
Las Vegas
,
NV
89147
Monday, Tuesday, Wednesday, Thursday, Friday
9:00 am – 5:00 pm
Ranch Style Homes for Sale